Obituary for Kenneth Thomas Tripp
Kenneth Thomas Tripp: proud Marine, scallop connoisseur and dividend re-investor passed away September 9 at the age of 92. He was a longtime resident of Methuen, Georgetown and Groveland. Ken was born and raised in Methuen by a single mother, Marion, after his father passed away when he was a boy. His upbringing gave him a life-long appreciation for frugality, self-reliance and strong women.
As an early driver, the brakes failed on his car while driving down a hill, and for the rest of his life he always approached hill-driving at speeds which made you think his car had broken down.
Ken was the consummate Marine; brave, humble and selfless, enlisting as soon as he was able, leaving his mother to collect the high school diploma of her only child. He was a veteran of two wars, and proud of his service.
He was happily married to Elinor for 68 years, in large part because early on in marriage he mastered the art of keeping his mouth shut and saying "yes dear". Keeping his mouth shut didn't apply to other areas of his life- he was fond of making "candid observations" about people, much to the chagrin of his family. He was appreciated for his quick wit and sarcastic sense of humor.
Ken was an eager camper, even though he was always relegated to sleeping in the car due to severe snoring. He was, however, an avid whistler, and the sound of him whistling up the steps after work always let his kids know that everything was ok with the world.
He enjoyed issuing stern lectures on topics he found of vital importance, such as how to tell a real scallop from a knock-off (it has vertical grain!), what to do with stock dividends (let them always re-invest!) and how to properly drive down a hill (at max speed of 5mph!)
He believed in hard work and education. He was a meticulous accountant for many years before purchasing a Venetian blind company and driving the company van painted with "Caution, Blind Man Driving!" He was a vital member of the Georgetown VFW community, faithfully locking up the building every night for many years, setting a small alarm on his collar, in case he fell asleep.
Ken was quick to spot a trend, being the first person around to own a home computer or recognize a good stock pick. His knack for forward-thinking did not apply to his fashion choices. Most of his wardrobe was purchased on clearance before the fall of the Berlin Wall, the exception being a $15 tuxedo from his favorite store, Building #19, that he wore to all special events.
He was proud of his two children, five grandchildren and six great-grandchildren. He sat unfailingly but not uncomplainingly through years of dance recitals, band concerts and graduations. He served as their driving instructor, education counselor, financial advisor, and cheerleader.
He spent the final 15 years of his life enjoying the community at Nichols Village in Groveland, where he could be seen playing pool with his buddies, dressing up in a seashell bra for the annual party, complaining that the fireplace was on when nobody was sitting near it, and being a good friend to everyone.
He was grateful for his life and the simple things in it; a warm home, loving family, a good book to read, and the lady wrestlers on tv. He once described happiness as a full tank of gas on a cold, rainy night.
Ken epitomized the best qualities of his "greatest" generation, always putting service to his country and family above himself. He was small of stature but a giant of character and integrity. He supported his family his entire life through a combination of hard work and diligent investing. He not only reinvested the dividends of his stocks, but his years of hard work, quiet fortitude, and dedication to family are dividends that have been passed down and reinvested in future generations. He will be sorely missed, but we are pleased to think of him reunited with Elinor, ready for their next adventure together. Joint graveside services will be Monday, Sept 24 at 11:00AM in Gibson Cemetery, Pelham, NH. Lunch will follow. Arrangements are by the H.L. Farmer and Sons Funeral Homes and Cremation Service, Haverhill and Bradford. To share a memory or for more information, please visit www.farmerfuneralhomes.com
To send flowers or a remembrance gift to the family of Kenneth Thomas Tripp, please visit our Tribute Store.
Previous Events
Graveside
Gibson Cemetery
Marsh Rd
Pelham, New Hampshire 03076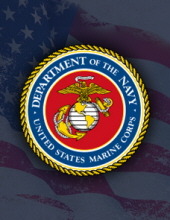 Thank you for sharing your
memory of Kenneth
Provide comfort by sending fresh
flowers from our local florist.
No thanks, please don't show me this again.